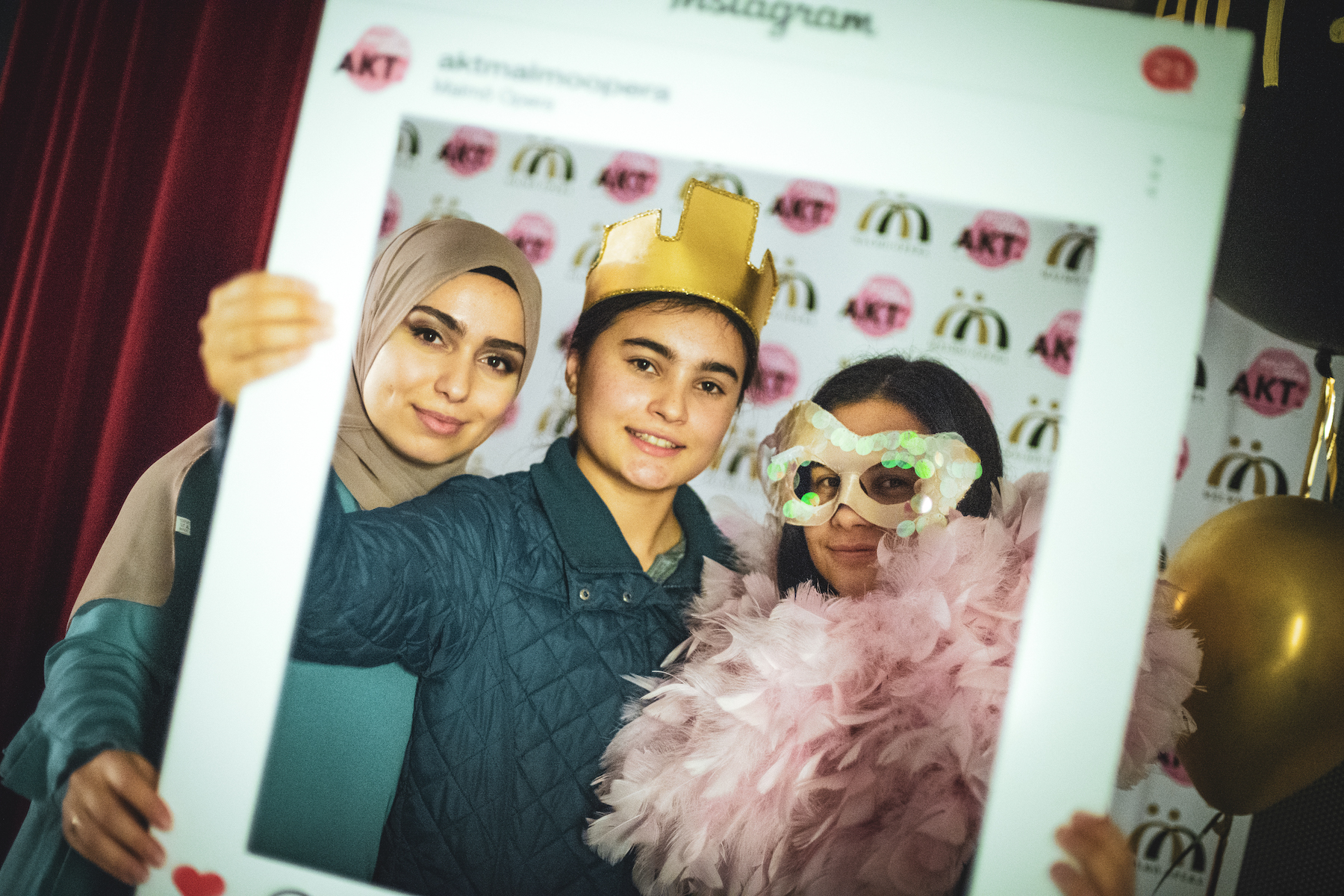 AKT for the young people at the opera
With support from Signatur Foundation Sweden, Malmö Opera can develop its AKT programme.
AKT at Malmö Opera provides more young people with knowledge of different types of professions linked to art and culture. Photo: Diego Monsivais
AKT – Malmö Opera open up for the new generation
AKT, which stands for Arrangement, Culture, Theatre, is aimed at children and young adults who are interested in performing arts and are keen to discover more about the various professions represented at Malmö Opera.  Young adults can gain insights into the different professions involved in art, culture and music, and they can create their own workshops, events and meetings centred around the opera house and its productions.  Through the AKT programme, children and young adults have the opportunity to join in and expand their contact networks and perspectives.
Read more about AKT on their website
The power of music unites
"Support from Signatur Foundation Sweden is absolutely crucial for us to be able to implement the AKT programme, giving more young adults the opportunity to learn about the different professions linked to art and culture.  AKT aims to promote young adults as part of building a sustainable society where music and the power of song unite."
Michael Bojesen, Theatre Manager and CEO Malmö Opera