Kvarteret is one of the six young ensembles who have summer jobs at the Royal Stockholm Philharmonic Orchestra in their Young Talent Program. All photos: Mats Lundqvist
ROYAL STOCKHOLM PHILHARMONIC ORCHESTRA – SUMMER 2020
With support from Signatur Foundation Sweden, the Royal Stockholm Philharmonic Orchestra have expanded further their pre-existing Young Talent Program to offer talented young musicians aged between 16 and 19 years summer jobs as musicians.  The aim is to give these talented young people an appreciation of life as a professional musician. They perform daily concerts in the foyer during the summer season and their work features genres such as classical music, folk music, world music and jazz.  This year, each selected ensemble performed four daily concerts at the Stockholm Concert Hall during a three to four week period from the beginning of July to the end of August.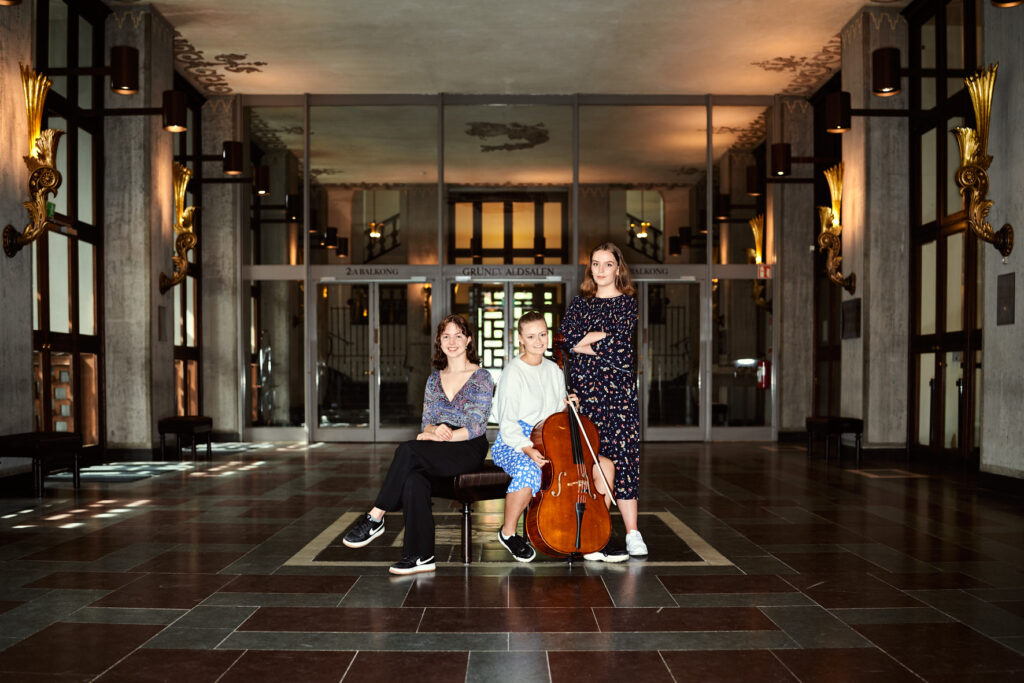 Trio Romanza
Trio Romanza plays romantic, late romantic and early 20th century music. The ensemble consists of mezzo soprano Ingrid Rydh, pianist Lovisa Hellgren and cellist Johanna Arnberg. The members have all just graduated from South Latin's music program, and plan to continue with higher music education. At the summer concerts they will perform music by Johannes Brahms, Richard Wagner, Richard Strauss, Sergei Rachmaninov, Frank Bridge and Dmitry Sjostakovich.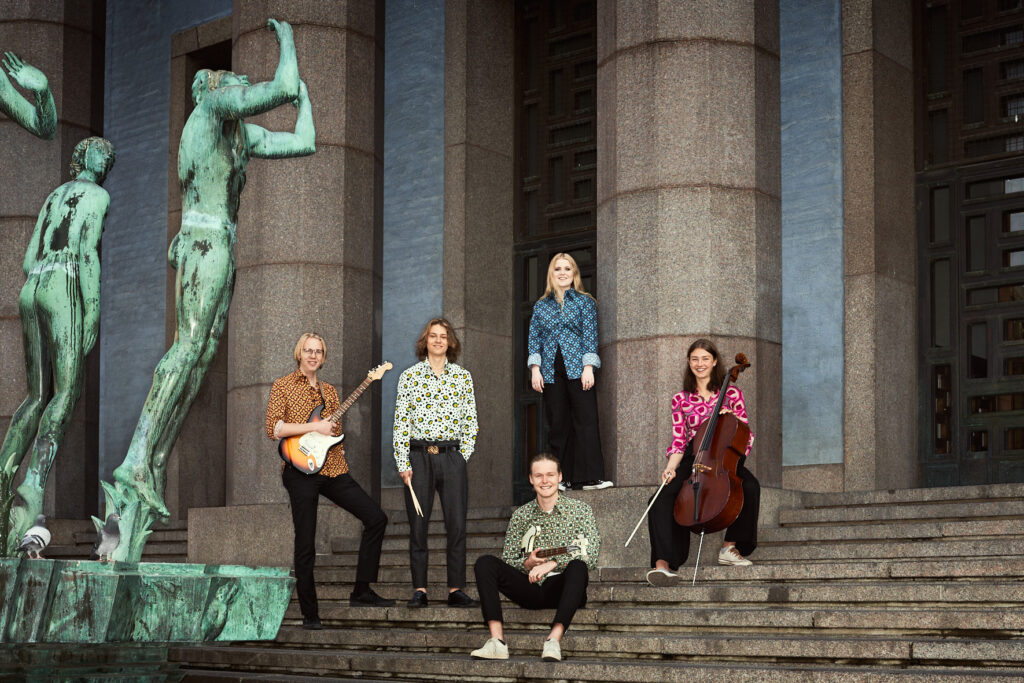 Rock Science
Rock Science is a group from Södra Latin High School in Stockholm.  The group consists of Maja Gardemark on piano and vocals, Irma Neumüller Broth on cello and vocals, Helmer Larsson on drums and vocals, Aron Koij on guitar and Svante Abbing on bass.  Rock Science plays everything from rock favorites to classical music and is inspired by, for example, Queen, Chicago and Paul McCartney. The repertoire also consists of their own material.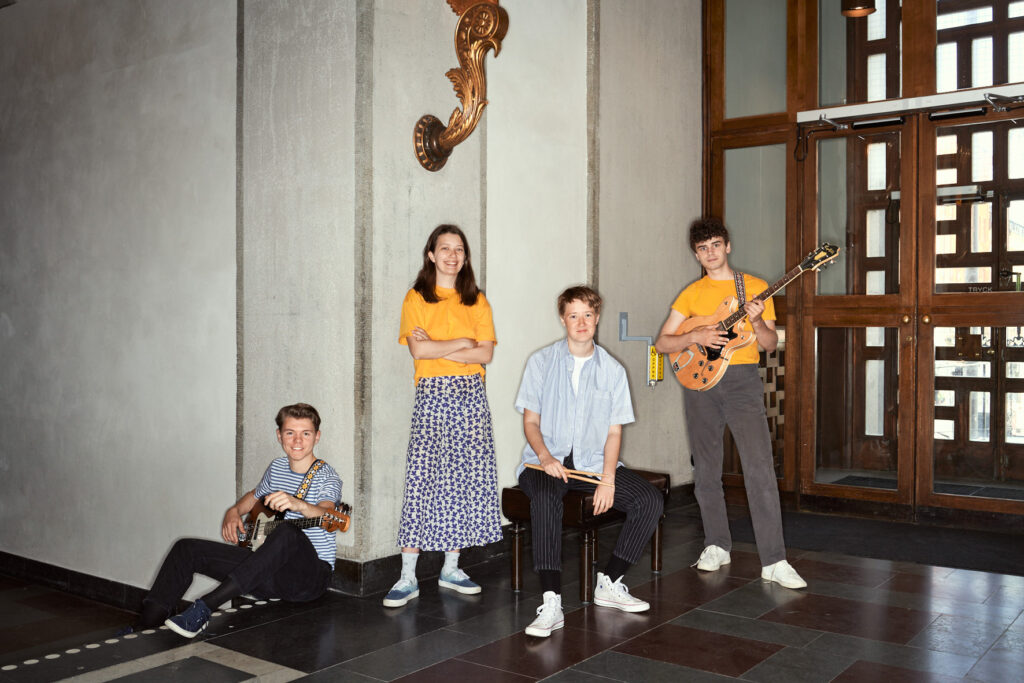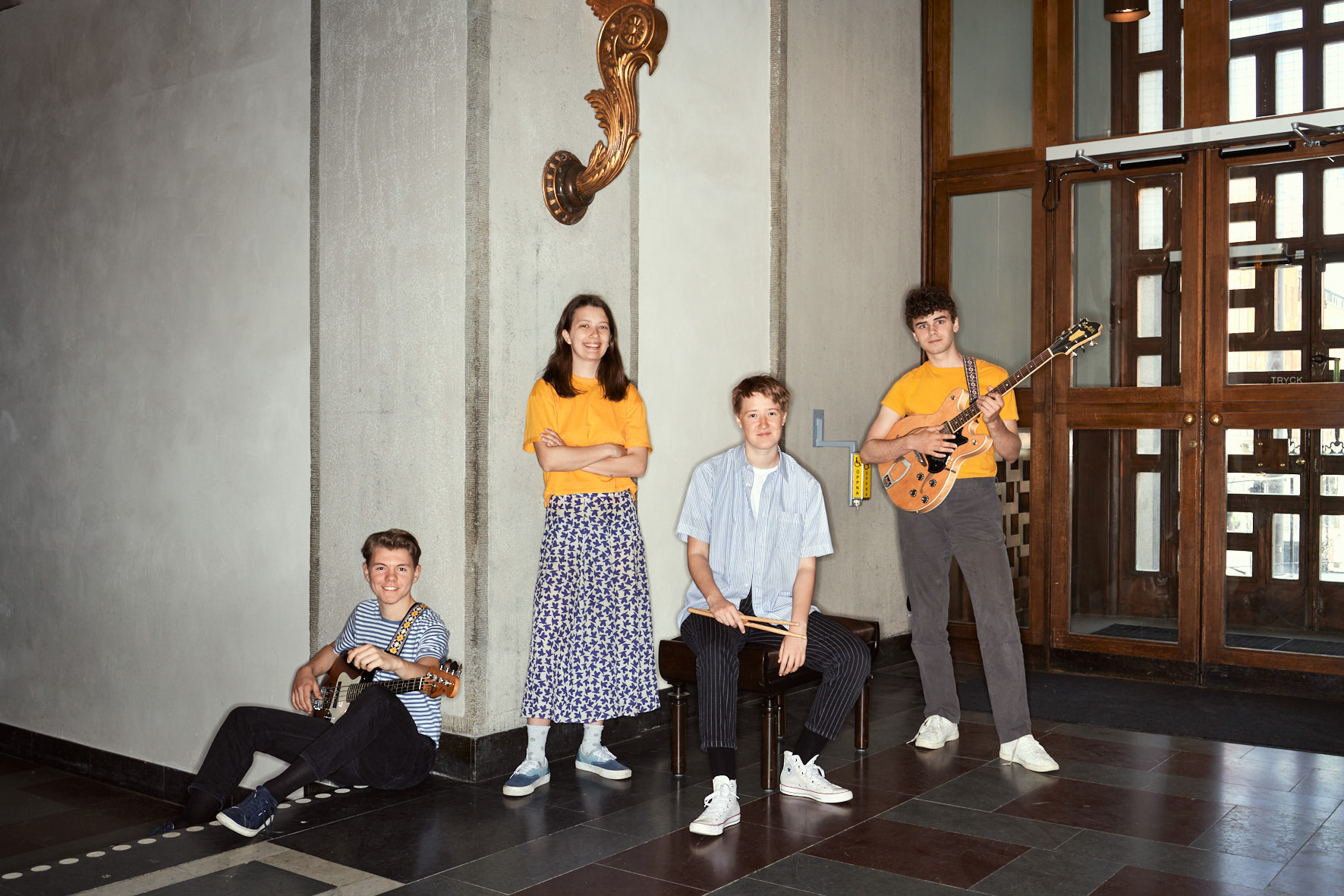 Kvarteret
Kvarteret has a broad repertoire and moves across the genres, with a preference for Swedish songs by, for example, Ted Gärdestad, Georg Riedel and ABBA. Other influences come from artists like Stevie Wonder, Vulfpeck and Elton John, but also from various jazz, folk and singer / songwriter artists. The members study music at Södra Latin High School in Stockholm. Kvarteret consists of Judith Möhle on drums, Edvin Roth on guitar, Teodor Wennö on bass and Selma Lundén on vocals. The group also writes their own music.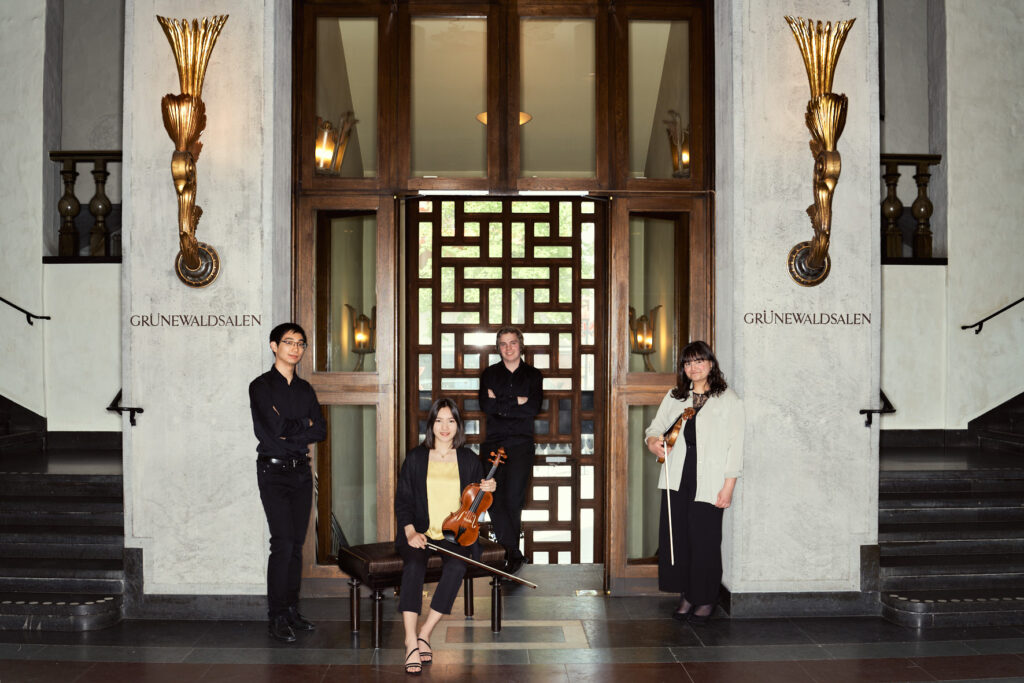 Kvintett Kvintessens
The piano quintet Kvintett Kvintessens was formed in 2017 when all members studied at the music school Lilla Akademien. The ensemble consists of Ami-Louise Johnsson and Elise Vats Jonsson on violins, Hugo Svensson on viola, Joel Axell on cello and Daniel Xia on piano. The repertoire consists of both well-known chamber music classics and newer material. After the summer, the members study at different schools: at Lilla Akademien and in London at the Royal College of Music and the Guildhall School of Music and Drama.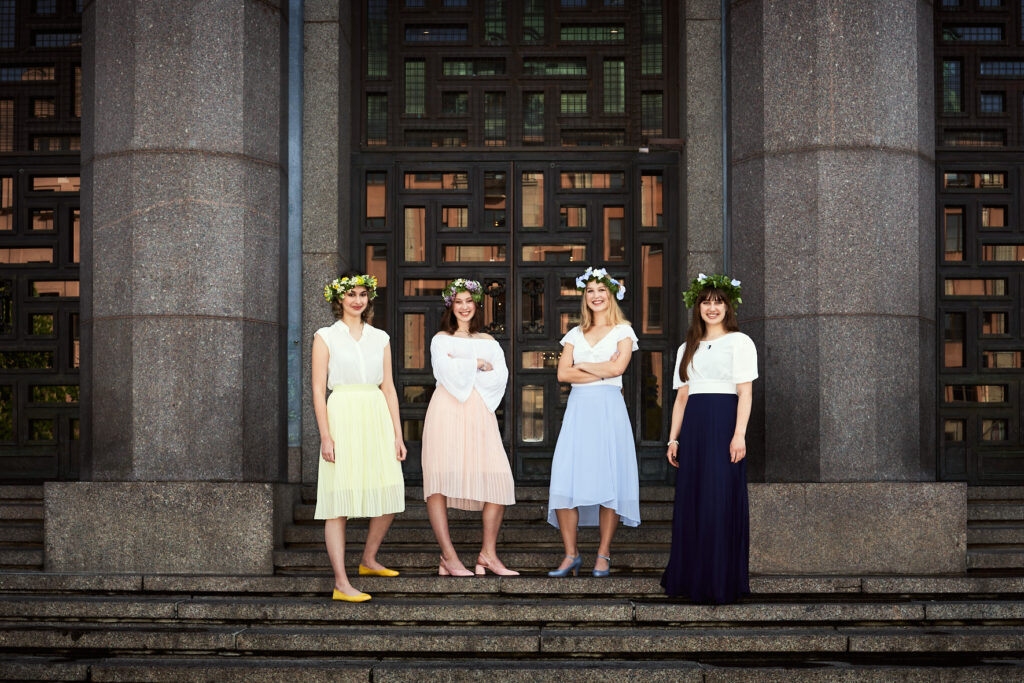 4embla
4embla is a treble quartet that consists of four singers who all studied at Adolf Fredrik's Music School: soprano Lia Djerf and Julia Underskog as well as the altos Ebba Edvell and Sophia Yildiz. Some of the members then continued to study at Stockholm's music gymnasium. The repertoire is a rich mixture of everything from folk music to classical and own interpretations of well-known songs. 4embla also works with spatial effects where the singers spread out in the room.