The Gotland School of Music Composition
The Gotland School of Music Composition, Visby. Photographer: Björn Abelin
Distance tuition in basic composition and music theory
The Gotland School of Music Composition was founded in 1995 and since its inception, has run a university preparatory course in music composition. A large number of those studying music composition at Sweden's music academies (and for the last few years in Norway) are former students of The Gotland School of Music Composition (or "Tonis" as the school is known).
The norm around a composer's gender has long been male, but over the past 30 years, this norm has begun to erode, supported among other things by research that has problematized norms and social structures in the industry. The Gotland School of Music Composition has worked intensively to broaden recruitment to music education with good results. In the last five years, the student split has fluctuated between 35-40% female students and the rest male. On the other hand, music education, like many other areas in the artistic field, has mainly attracted people from the upper and middle classes, and this has been the case for a long time. The Gotland School of Music Composition, together with Signatur Foundation Sweden, is now developing distance tuition at upper secondary school level to reach a wider target group. This distance tuition is like a pre-qualification for the Music Composition Programme at The Gotland School of Music Composition or similar educational establishments, and is aimed at upper secondary school students interested in music. This is implemented in collaboration with upper secondary schools in the suburbs of large cities.
The tuition takes place fully online, with the exception of one or two events at Gotland and is scheduled to start in August 2021.
Read more on The Gotland School of Music Composition's website.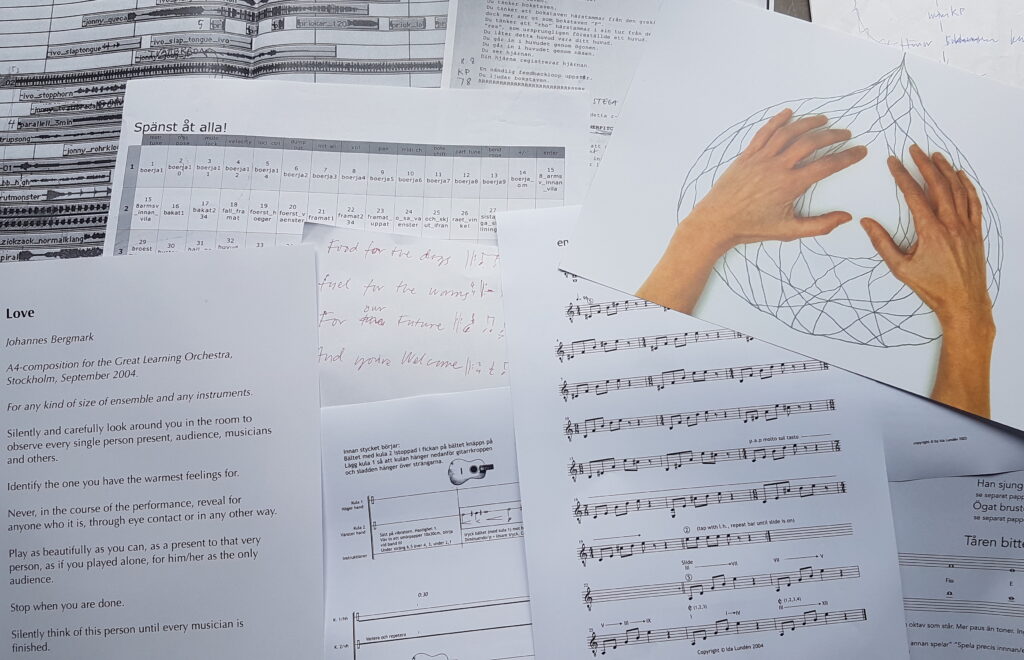 Writing music for others, composing music for musicians can be done in many different ways.
Tonis online tries to find ways that suit your idea, whether you can read music or not. A score can be, for example, some text, a picture, supporting notes together with oral instructions, a recording, musical notes or something else. How does your music sound? What musical ideas do you long to fulfill? Maybe you want to explore these questions with others? Tonis online starts its very first course in week 38 and still has room for more participants!
Broadened recruitment – students from socially disadvantaged areas
"Signatur Foundation Sweden's grant to support The Gotland School of Music Composition in this
project is something out of the ordinary. We were absolutely delighted with Signatur's positive
response which now allows us to broaden our recruitment to students from more socially
disadvantaged areas in Sweden".
Mats Ladebäck, Site Manager, Gotland Folk University